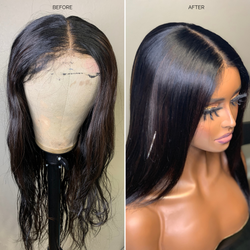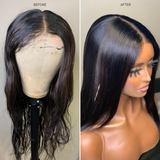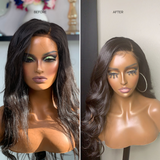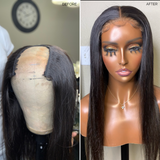 Wig Spa
Extend the lifespan of your wig by booking your monthly or weekly maintenance with us :) 
BOOK THE WIG SPA FOR YOUR WIG. IT INCLUDES: 

Shampoo

Condition

Style

THE WIG WILL BE PREPPED AND MAILED, PICKED UP OR DELIVERED TO YOU LOCALLY, READY TO WEAR. THIS DOES NOT INCLUDE AN INSTALL, AS WIGS COME READY TO WEAR. IF IT IS NOT A JAZAY WORKS GLUELESS WIG THEN YOU ARE RESPONSIBLE FOR COVERING YOUR INSTALL & INSTALL  FEES.

BOOK THE WIG SPA FOR YOUR EXTENSIONS IT INCLUDES: 


Shampoo

Condition

 Air dried 
Arrangements will be made for us to get your hair once payment is received and cleared.


Add " The Works"
Add The Works to have your lace or your wig for customization and styling. This includes lightly bleaching and plucking of the lace and styling.
Add Custom Color
You can now add highlights or even full color to your wigs. Select partial if you want highlights throughout half of the head. Full highlights would be throughout the entire head. You also have the option to choose one color for the entire head. Basic pricing is provided. Prices vary by the color job you desire. You will be contacted via email after purchase to provide further details. Additional invoices will be sent if needed.
Shipping information will be needed to go ahead and verify and secure the address of where the completed wig will be sent after all changes are made. 
*PLEASE NOTE: PRODUCTION FOR YOUR ORDER STARTS AFTER PAYMENT HAS CLEARED*
PLEASE NOTE: The prices do not include shipping to send your wig or bundles back to you.
An invoice will be sent after you have booked and we have completed your order to cover shipping if desired.

*PLEASE NOTE: PRODUCTION FOR YOUR ORDER STARTS AFTER PAYMENT HAS CLEARED*